Chuxiong Camellia, its discovery history
and present development
Wang Zhonglang*1, Xia Lifang1, Feng Baojun1, Toshiaki Shiuchi2,Xu Chunmei3
1Kunming Institute of Botany, Chinese Academy of Sciences, Kunming 650204, China
2Botanic Gardens of Toyama, 42 Kamikutsuwada, Fuchu-machi, Toyama 939-2713,Japan
3Zixishan Red wall Garden, Chuxiong 675000, Yunnan, China
* Author for correspondence, e-mail: wang@mail.kib.ac.cn
Introduction
Chuxiong Yi Autonomous Prefecture, located in the middle of Yunnan Plateau of China, has an area of 29,256 km². There is one county-level Chuxiong City (capital of the prefecture) and 9 counties: Shuangbai, Mouding County, Nanhua, Yao'an, Dayao, Yongren, Yuanmou, Wuding and Lufeng. Chuxiong is formerly famous for Yuanmou Man and Dinosaurs, as well as the colorful ethnic culture of the Yi people.
Chuxiong has a long history of cultivating camellias. The prime minister of Dali Kingdom in Song Dynasty (A.D. 1300) Gao Liangcheng, built Shisang Town in Zixishan Mountain where many camellias were introduced and planted. Since then, many Buddhist Temples were built on the mountain and many camellias were planted in the courtyards of Buddhist temples and nearby villages. Many of them have now become very big trees. However, the camellia resources and ancient trees in Chuxiong were seldom known in the outside world before 1980s. In this paper, we would like to introduce the discovery of these camellias as well as the present development of the camellia industry and the status of camellia culture in Chuxiong.
Investigation and discovery history
In the history of camellias in Yunnan, Chuxiong was not famous before 1980s. Many places like Dali, Kunming, Tengchong and Fengqing were much better known for camellias in outside world, although for many years Chuxiong was the only road that you had to travel to get from Kunming to the west of Yunnan.
Kunming Institute of Botany (KIB) is an important research institute in China. In 1985 KIB's Prof. Xia happened to know that there were several old camellia trees at Lijia Village of Yongan district in Chuxiong. Immediately after learning this important information, Xia and her staff made an investigation, and discovered 9 camellia trees that were more than 100 years old.
Fig. 1A Two old trees were discovered in Wanjiachun Primary School of Yunqing Township of Chuxiong City (Photos of trees taken on 16 Aug 1985). Two plants were named as 'Guomei' (left) and 'Yanzhi' (right) in 1989
Fig. 1B The flowers of the two plants with 'Guomei' (left) and 'Yanzhi' (right)
In the next year, the staff of Chuxiong Bureau of Construction and the staff of KIB formed an investigation team. An extensive investigation was carried out for four years focussing on Zixishan Mountain and surrounding 7 townships and 2 towns. In total, over 70 old cultivated camellia trees and 60 old wild trees were discovered, including 1 tree in Lucheng town, 37 in Qianjing, 15 in Yongan, 5 in Dongua, 5 in Ziwu, 4 in Donggua, 2 in Cangling, 2 in Fumin, 2 in Daguokou, 1 in Lühe, 1 in Zhongyi respectively. Among these old camellia trees, there were many traditional Chinese cultivars, for example, the Camellia reticulata cultivars 'Dalicha', 'Shizitou', 'Tongzimian', 'Songzike', 'Liuye Yinhong' etc. Over a long period of time, these old trees and surrounding wild camellia plants produced many new plants with different genetic backgrounds by natural pollination. Some of them were later to become new cultivars. The two old trees in Wangjiachun Village Primary School were later named as C. reticulata cultivars 'Guomei' and 'Yanzi' (Fig.1). In 1989 ten new cultivars of C. reticulata were named and registered: 'Chuxiongcha' (Fig.2), 'Chudie', 'Luchengchun' (Fig.3), 'Guomei' (Fig.1), 'Yanzhi' (Fig.1), 'Zehe', 'Zixi', 'Ziyan', 'Donglin' (Fig. 4) and 'Seben'.
| | | |
| --- | --- | --- |
| | | |
| | | |
| Fig. 2 'Chuxiongcha' was found on 24 Jan. 1986 in Lu's family home of Luyi Village of Ziwu Town, Chuxiong City. | Fig. 3 'Luchengchun' was found on 22 Jan. 1986 in Zhuxichong Village of Yong'an Town, Chuxiong City. | Fig. 4 'Donglin' was found on 30 Jan. 1987 in the ruins of Donglin temple in Zixishan Mountain of Chuxiong City. |
The discovery of the very precious cultivar 'Tongzimian' (Fig. 5) and many other old trees in Chuxiong attracted much attention in camellia circles. Many camellia lovers from home and abroad came to Chuxiong to visit the rich camellia resource and precious old trees (Fig. 6). Chuxiong camellias became well known throughout the world. In 2005 Chuxiong's application for host of 2012 International Camellia Congress was successfully approved by the Directors' meeting of International Camellia Society in Switzerland.
Fig. 5 This was the famous camellia tree with two colors, the red is 'Zixi' and the white is 'Tongzimian' .
Photo of the tree taken in Feb. 1985.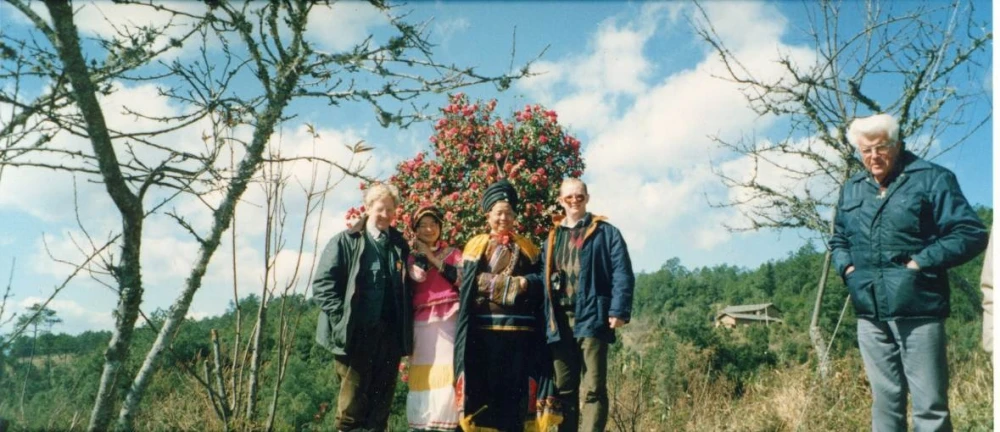 Fig. 6 Some Australian ICS members visited Zixishan Mountain on 18 Jan 1994,
photographed with local Yi people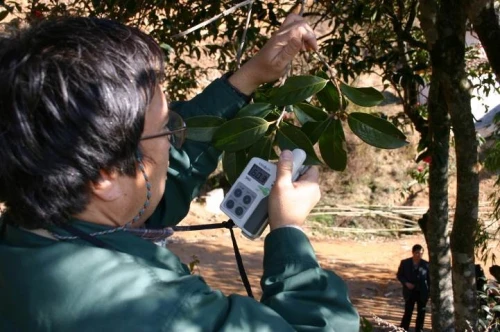 The successful application to host the International Camellia Congress engendered great mass enthusiasm for many different aspects of camellias culture in Chuxiong. In 2006 Zhang Fangyu et al. discovered a large number of old wild camellia trees in Heiniushan Mountain of Zhongshan Town. This discovery attracted a great deal of attention throughout the world. In 2007 Dr. Masashi Nakata from Toyama Botanic Gardens of Japan came with the staff of KIB to Chuxiong to make the first study of the camellias in Heiniushan Mountain, and suggested methods and techniques for the investigation. Later, after much discussion, a full investigation plan was made for the next several years. A united team was formed to study the old camellia trees throughout Yunnan Province using up-to-date scientific instruments, with financial support from the Commemorative Foundation for the International Garden and Greenery Exposition. After several years of investigation, we discovered that besides rich camellia resources on the famous Zixishan Mountain, other mountains like Heiniushan, Baizhushan and Ailaoshan have also many camellia trees in the wild. In Heiniushan Mountain more than 30,000 individuals of Camellia were discovered in 66 populations with an elevation from 1826m to 2400m. There are 1893 trees with a ground level circumference of over 85 cm and with the age more than 100 years old. Twenty-one trees had a ground level circumference of more than 300 cm and an age of several hundred years. This investigation is a good foundation for scientific conservation and sustainable usage of the precious resource.
Fig. 8 Camellias in Mt.Heiniu of Chuxiong
A. Single flower commonly in very deep red
B. fruit in Heiniu Mountain

Fig. 9 Camellia in Mt Zixi of Chuxiong
C. Single flower paler in color
D. Flower in semi-double form
From 2007 after further investigation and propagation, 47 new cultivars were selected, 28 of which had been verified by specialists and have been officially published. All these cultivars have independent intellectual property and Chuxiong's characteristics, some of which, like 'Weixihong', 'Lifang' and 'Zilian' etc., have become the new representatives of Chuxiong city.
The development of Camellia nurseries in Chuxiong
Before the year 2004, there was only one very small camellia nursery in Chuxiong, the number of camellia plants in the nursery less than 500. Since the successful application in 2005 to host the 2012 International Camellia Congress, the camellia industry has been greatly increased and improved. The number of nurseries now has reached 31, and the scale of each nursery is much bigger. The total number of camellia plants is more than 2 million. Here, we would like to select three companies as examples.
1. Xinlü Camellia Nursery Co. Ltd. of the World's Best Cultivars, Chuxiong City
Founded in 2006, it is located in Yinjiazhui near the Linxiu Lake. The owner Mr. Tang Yongjun came from SE China's Jiangsu Province. Now he has an area totally 450 mu, of which around 200 mu (ca. 13.4 ha) is used for cultivating ornamental camellias, 150 mu (ca. 10 ha) for planting oil camellias, as well as 100 mu (ca. 10 ha) for growing Synsepalum dulcificum. Besides the cultivars of C. reticulata, which were commonly cultivated in Chuxiong's nurseries, this company introduced many other cultivars, especially those from outside Yunnan, including many beautiful foreign cultivars from the outside world. Now in total around 1200 cultivars are grown in this nursery. It has developed some very good cultivation media for growing camellias, light in weight, free draining, with highly effective ectomycorrhizal fungi activity (Fig. 9). It also cultivates many bonsai camellias that are very special in China (Fig. 10).
| | |
| --- | --- |
| | |
| Fig. 9 Light and effective growing media | Fig. 10 One of the bonsai camellias |
This company has a good relationship with some scientific research units in Yunnan. For example, it co-operates with Kunming Institute of Botany, CAS on breeding new cultivars and with the Chuxiong Normal College on the study of ectomycorrhizal fungi of camellia plants.
2. Redwall Camellia and Fruit Garden in Zixishan Mountain
The company was founded in 1998 and is a local Chuxiong company. It was formerly called the Chuxiong Eco-agriculture Research Institute. Besides growing camellias, the owner Mr. Jiao Jianping also cultivates many kinds of fruit plants, especially delicious cherry and plum. He also manages two mountain restaurants and one guesthouse in Zixishan Mountain. If you need to find some local wild camellia plants, the company can help you. He grows many local camellias (Fig. 11b), like C. crassipes, C. yunnanensis, C. saluenensis, C. trichocarpa etc, and other genera plants in Theaceae family, such as Schima argentea, Ternstroemia gymnanthera, Polyspora chrysandra etc. He uses drip irrigation/microirrigation systems in the cultivation of camellias to ensure the effective use of precious water: this is the first time that this system has been used in Chuxiong to grow camellias (Fig. 11a). He likes Chinese traditional culture as well, and collects some camellia paintings, calligraphy and Yi people embroidery (Fig.11c). He has also set up a website for education and the introduction of camellias http://www.cxchw.com/ .
Fig. 11 Some photos of Redwall Camellia Garden
a. Drip irrigation system used in pot plants
b. Mr. Jiao look after wild camellias (C. yunnanensis) in his garden
c. Chinese traditional painting and calligraphy in the exhibition corner of his garden
.
3. Baize Camellia and Orchid Nursery
Founded in 2005, it was formerly a private Orchid nursery in Baoshan, W. Yunnan. It came to Chuxoing in 2005 and has become the present nursery company. The owner Mr. Yang Jinglong is very good at cultivating camellias, especially at grafting. Now the nursery has more than 250,000 camellias, which are mainly local cultivars of Camellia reticulata. The quantity and quality of camellias in this nursery are amongst the best. The prices at this nursery are also reasonable. Each year, many camellia lovers come to this nursery to buy camellia plants. The nursery has also bred two new cultivars that have been registered. The nursery has attended the Camellia Exhibition in Yunnan several times and has received many awards.
Fig. 12 Some grafted camellias in Baize Camellia and Orchid Nursery
A. The 2nd month after grafting B. Three years after grafting C. Big rootstock grafting
The Camellia Festival and culture development
Since 2006, Chuxiong city has held an annual Camellia Festival for three days near the Lantern Day (the 15th day after Chinese New Year Day). The scale of the Festival is getting bigger and bigger each year. In the beginning, at the first Festival of 2006 there was only one camellia show in the Festival. The 5th Festival was in 2011 and was the one-year count down to the 2012 International Camellia Congress. As well as a large-scale camellia exhibition, there was also a photography competition, a calligraphy competition, a painting competition, and an exhibition of embroidery. At the opening ceremony there was a display of song and dance, not only on the stage but also in the streets.
Fig. 13 Some photos of the opening ceremony of 2011 Camellia Festival in Chuxiong
A. One year count-down to 2012 International Camellia Congress. B. Cutting the ribbon
C. Dancing on the stage D. Ethnic dancing in the street
E. Exhibition of embroidery F. Camellia painting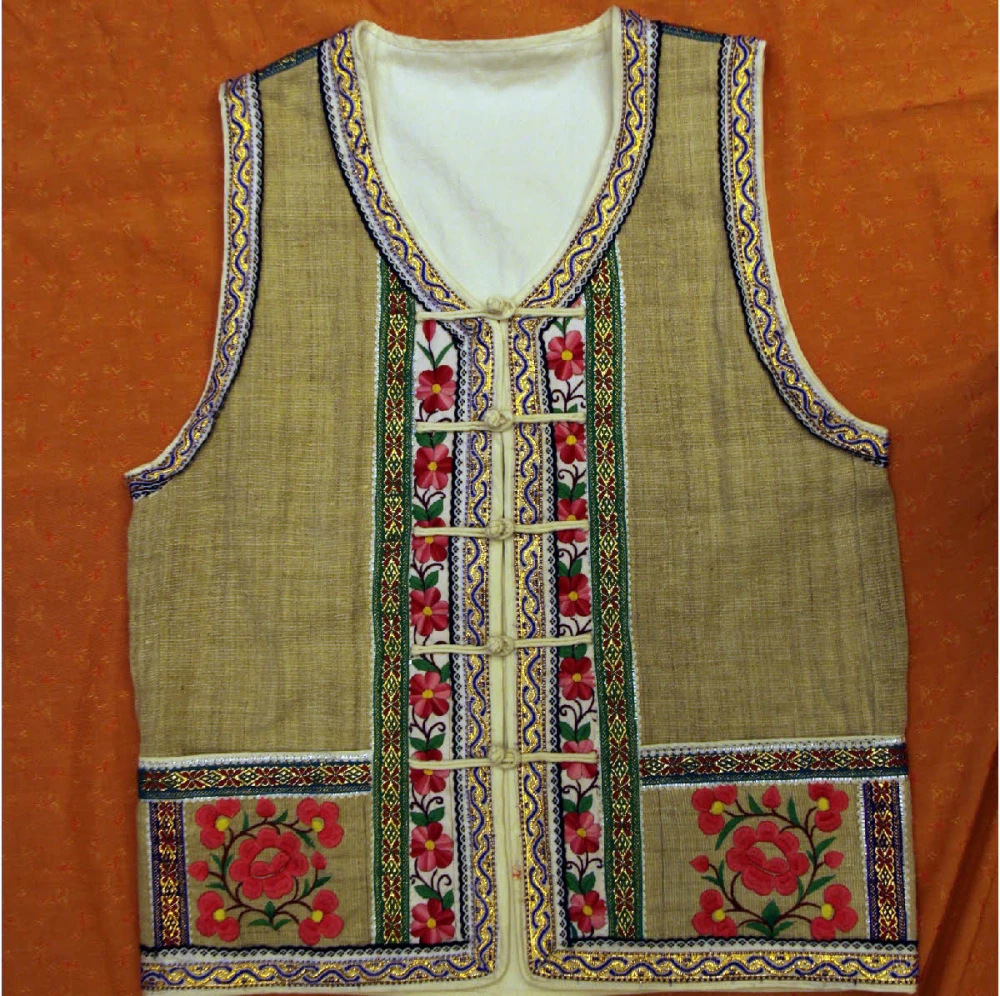 Fig. 14 Traditional Yi Vest with camellia embroidery